Style 7223 - Pure Gum Rubber
Natural gum rubber has excellent tensile, abrasion resistance, elongation, tear resistance, resilience, and electrical insulation. Natural rubber exhibits excellent resistance to water and cold flow, and has low compression set.
For durometer / dimensions / thickness options other than listed here, please call us @ 1-800-876-SEAL, or add notes after clicking on "Request a Quote"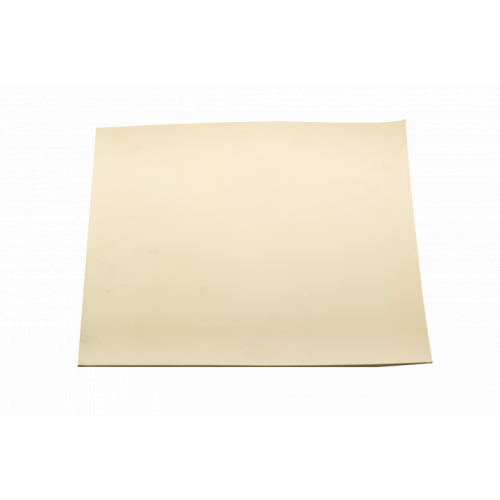 CUSTOMIZE AND SEND REQUEST
Temperature
20°F/-29°C to 180°F/82°C
Applications
Gasket and sand/shot blast curtain manufacturing
Squeegee applications, window cleaning equipment
Practice pads, drum pads, gaskets for irregular flanges
Gasketing applications that require bounce and stretch capability
Industrial skirting application, used to manufacture sleeves for chutes on cement mixers
Water movement tools, or machines required to move water such as ice skating rink equipment
Compatible exposure
Highly abrasive environments
Most organic salts and ammonia
Water, oxidation, alcohol, chlorine
Applications requiring high tear and compression set
Not compatible with
Deteriorates when exposed to oils, fuels, solvents, petroleum derivatives, and hydraulic fluids.
Without special additives, it has poor resistance to sunlight, oxygen, ozone, and high temperatures.
Weight
6 lbs. per square yard (for 1/8" thick)
Products Using This Material