Style 7157 - Ethylene Propylene, EPDM
EPDM is a very versatile material that has a wide temperature range and offers exceptional resistance to a wide range of media and environment. EPDM also has flame retardant properties. Full rolls, part rolls and sheets are available from stock.
For durometer / dimensions / thickness options other than listed here, please call us @ 1-800-876-SEAL, or add notes after clicking on "Request a Quote"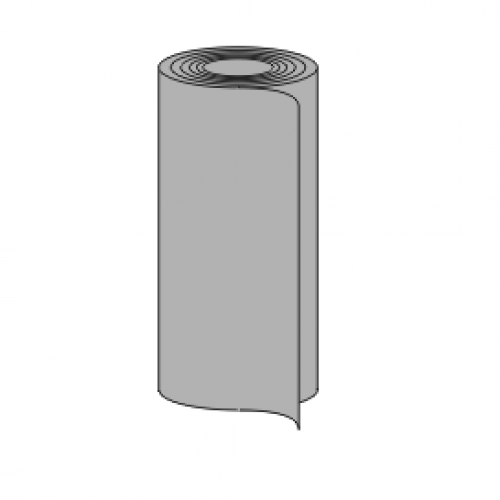 CUSTOMIZE AND SEND REQUEST
Temperature
-40°F/-40°C to 250°F/121°C
Applications
Washers, seals, and gaskets
Silos & storage tank seals
Weather stripping & roofing material
Bumpers, architectural & window seals
Medical equipment seals, electrical connector seals
Condensate tubing for HVAC equipment, Compressor Grommets
Seals for electronics & electrical equipment, and outdoor electrical enclosures
Specifications
50 Durometer: ASTM D 2000 3BA 508 C12, SAE J200 3BA 508 C12, MIL R-3065 RS 508 C1
60 Durometer: ASTM D 2000 3BA 608 C12, SAE J200 3BA 608 C12, MIL R-3065 RS 608 C1
70 Durometer: ASTM D 2000 3BA 708 C12, SAE J200 3BA 708 C12, MIL R-3065 RS 708 C1
Elongation
300% - 150% minimum (depending on durometers 50 through 70)
Compatible exposure
Chlorine, salt water, MEK
Ozone, UV, saltwater and weather.
Water, steam, and oxidating environments
Very good low temperature flexibility
Good impact and abrasion resistance
Hydraulic phosphates and silicates, alkali, acids depending upon type and strength
Weight
2.5 lb (50 durometer EPDM)
2.6 lb (60 durometer EPDM)
2.7 lb (70 durometer EPDM)
Products Using This Material