Style 7175 - Silicone
Silicone is a synthetic elastomer with excellent elongation, creep, tear strength, dielectric strength (at high voltage), thermal conductivity adn fire resistance at extreme temperatures. This makes silicone rubber one of the elastomers of choice in many extreme environments. Silicone rubber can be immersed in cold, warm and boiling water for a long time without loss of mechanica and electrical properties.
For durometer / sizes / thickness options other than listed here, please call us @ 1-800-876-SEAL, or add notes after clicking on "Request a Quote"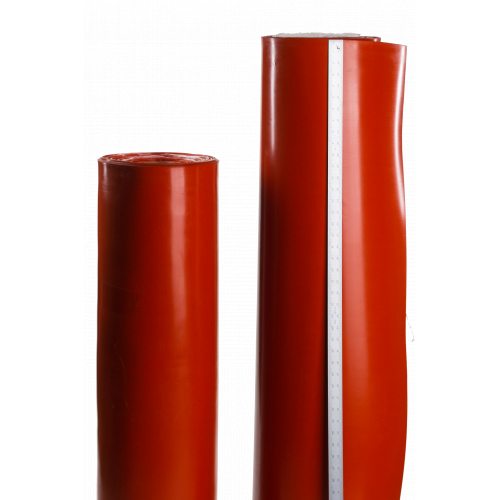 CUSTOMIZE AND SEND REQUEST
Temperature
Constant: -80°F/-62°C to 400°F/204°C | Intermittent: -80F/-62°C to 500°F/260°C
Applications
Insulators, and HVAC applications
Electrical sleevings, EMI gaskets
Wall transitions, Floor profiles
Oven door gaskets, conveyor belts
Window and door seals, sealing gaskets
Gasket applications in Mass Transit systems
Vibration dampers for engine mounts and drive shaft, exhaust pipe hangers
Specifications
AMS 3202 ZZR 765 CL2 GR 50
ASTM D 2000 3BA 608 A14 C12 F17
Compatible exposure
UV light, moisture, and fungus
Chemicals, including some acids and alkali solutions
Weather, water, ozone, oxidation, hydraulic phosphates, food, alcohol
Not compatible with
High pressure steam
Concentrated alkalines, acids, solvents, oils and fuels
Weight
2.59 lb / linear foot (1/8" thickness)
Products Using This Material