Style 2440 - Pure PTFE Cord/For Valves
Phelps Style 2440 is pure PTFE Cord for valves. This flexible valve stem packing is easy to install since valve disassembly is not required - simply wind the cord around the valve stem, push it down into the stuffing box and compress it by tightening the gland nut. The result in a perfect, high precision fit filling some of the flaws and irregularities caused by wear. Once Phelps Style 2440 is installed, a slight turn on the gland nut is all the maintenance usually required.
It is that simple !!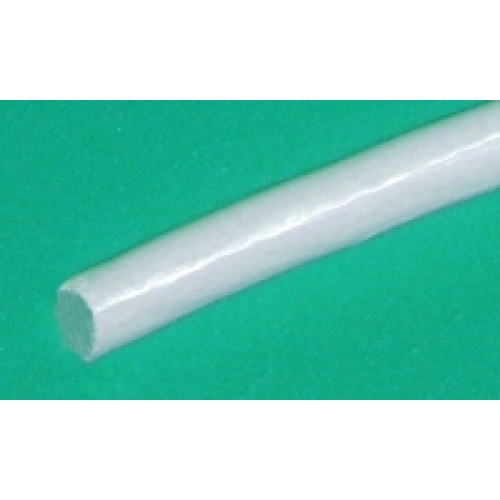 CUSTOMIZE AND SEND REQUEST
Pressure
Vacuum to 500 psi
Temperature
-450°F/-268°C to 500°F/260°C
Applications
Equipments:
High pressures valves applications
Flange connections, Maintenance seals
Ideal for fragile glass, FRP, Ceramic, plastic flanges & lined pipe joints.
Graphite flanges in HCL, PVC & Nuclear plants.
Industries:
Pharmaceuticals
Process & Petrochemicals
Pulp and paper industry
Food & Beverage, Sugar Prococessing
Water treatment and waste water processing
Specifications
Conforms with Mil-P-24396, Type B.
Material Advantages
Valve disassembly is not required.
Minimized cold-flow and creep behavior
Practically eliminates stem wear.
Inexpensive, versatile, reduces inventory levels.
Environment Suitability
Edibles, air, water, sea water, brines, superheated steam,
Sludges, slurries, waste from industrial processing
Petroleum oils and fuels, solvents, chemicals, liquified gas
Competitor Equivalent
EagleBurgmann: PTFE cord 9660